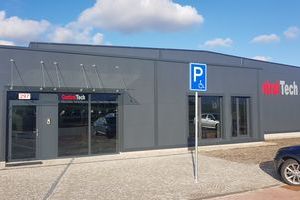 ControlTech eshop offers you the opportunity to choose from a wide range of Rockwell Automation products as well as other companies. At eshop.controltech.cz you will find over 5000 items from the range of low-voltage components, cable glands, safety features, frequency converters, control systems, network components and software. More than 1,100 stock items are available immediately. If you order before 13:00, we will deliver the goods on the next business day.
If you order goods from the sections "Low Voltage Components" or "Sensors and Safety" for more than 1000, -CZK without VAT, you do not pay transportation !!! We use PPL and TopTrans services for delivering parcels. Goods can also be picked up in person at our company`s headquarters.
See the Help section for detailed instructions on how to proceed. You do not need registration to order, we will confirm receipt of your order by e-mail, in case the goods are not in stock, you will receive confirmation of delivery date within 24 hours.
This shop is B2B, so all prices are quoted without VAT !!! For each item, the list price, discount and discount price are displayed. The condition for the acceptance of the order is the entry in the Commercial Register or Trade Register (ID number allocation).
We wish you a comfortable shopping at eshop.controltech.cz